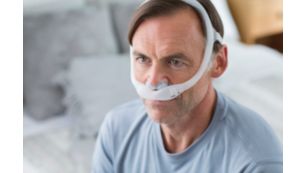 Easy to fit
Choose the cushion so the pillows cushion blue gel bases sit comfortably under the nose without any gaps. Only the soft silicone tip should be inside your nostrils. Do not push any part of the blue gel base inside your nose.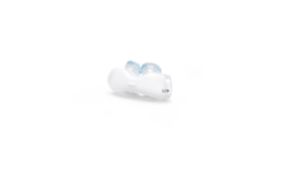 Comfort and Performance
Less discomfort on the face, nose and nostrils. Users rated DreamWear Gel Pillows more comfortable than their prescribed mask.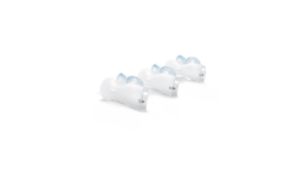 Features just for you
Easy to use with one modular frame for all cushion sizes.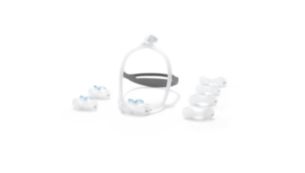 Modular design
Modular design for quick assembly and cleaning, with interchangeable pillows and nasal cushions.