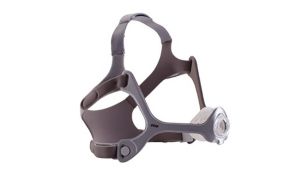 Standard Pack fit with everything you need
The Wisp Standard Pack comes with 3 cushion sizes (small/medium, large, and extra large), Fabric frame, standard headgear, and magnetic clips.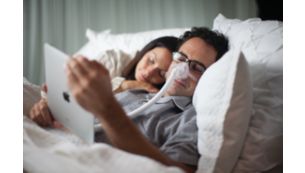 Read, watch TV, or wear glasses
Wisp's sleek design eliminates the need for a forehead pad, offering you a better field of vision.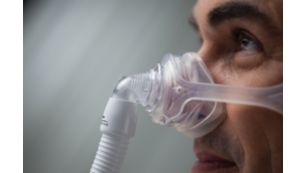 Wisp comfortably fits more than 98% of users*
The 'tip-of-the-nose' cushion is designed to sit below your nose bridge, making minimal contact with your face while creating a superior seal. * Confirmation via the anthropometric database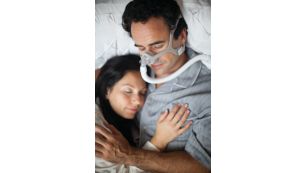 Provides for quick and easy fitting and adjustment.
The design and headgear clips make it easier to use and clean.
The headgear clips and mask cushion contain magnets
Contact your healthcare professional before you use this mask. Some medical devices may be affected by magnetic fields. The magnetic clips in this mask should be kept at least 2 in. (50mm) away from any active medical device with special attention to implanted devices such as pacemakers, defibrillators and cochlear implants. Read in-pack IFU's for more information.